We believe that with the right mind and motivation, we can produce high-quality products which have undergone extensive research and development.
At Kayman Beauty, we celebrate all skin types and tones, and it is our goal to not only help people achieve healthy, beautiful and radiant skin but also to instill self-love and confidence.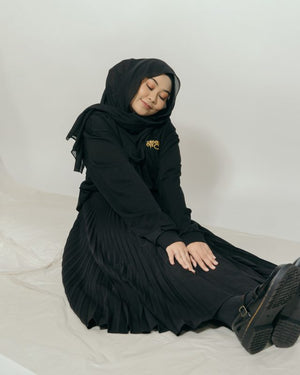 MEET OUR FOUNDER — Nabella Anuar
"I've always loved beautiful things. It's human nature to be attracted to beauty, isn't it? Since I started venturing into my own business, I've invested time into curating beautiful things. I love all things beauty, so in combining the things I love, I came up with my own beauty brand.
My goal has always been to prove to people that beauty is not superficial. Beauty is also about being kind to yourself, to your skin, to your mind. I was inspired to produce effective products with the best possible ingredients and formulation.
Turning ideas into reality has always fascinated me. I've always liked the thought that a concept, something I envisioned in my mind, can become a tangible thing I can see and touch. I always liked the idea of creating something I can call my own, breathing my own life into it."